Specifications
CraneMate TM Capacity
1,500, 1,000, 800, & 600 lb. capacity with a 3:1 safety factor.
Platform dimensions: 34" W x 120" or 72″L x 42"D with aluminum deck plate with 4" kick board on all sides.
Safety lanyard anchor points rated for 3,300 lbs. each.
12-volt self-contained power unit. DC motor, gear pump, reservoir, and proportional valves in one compact unit. AGM 27 deep cycle battery.
Electronic leveling sensor and a control box with controls for leveling override and proportional platform rotation control, a battery voltage indicator light, an on/off switch, and a foot-actuated auto leveling enable control switch.
90 degree leveling work range provided by a hydraulic cylinder with Sun counter- balance valves.
180 degree platform rotation provided by a rotation drive assembly consisting with of a slewing ring bearing and a hydraulic self-locking worm drive.
---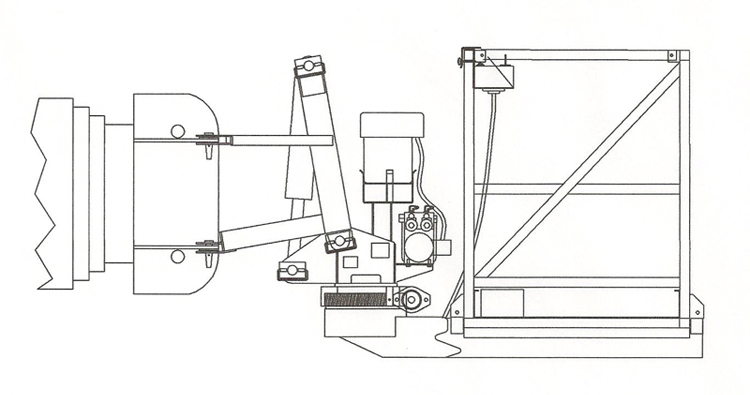 CraneMate Requirements
Crane design must be approved for a platform attachment.
Crane should have a swing jib sheave head design with (4) pin points.
Remote radio boom controls enhance performance to that of a modern aerial lift work platform.
A valid load capacity and work range chart for specific model of crane must be provided.